SS Pharmaceutical Vacuum Freeze Dryer Machine For 60 L Drying Capacity
SS Pharmaceutical Vacuum Freeze Dryer Machine For 60 L Drying Capacity
Product Description
This freeze dryer is mainly used in the biopharmaceutical industry.
This model has been successfully installed in many countries over the past 10 years, with CIP&SIP. SCADA system optional. perfect for pilot scale production for vial and clinical materials. Our freeze dryer complies with FDA & cGMP regulation.
Pharmaceutical Lyophilizer price/Pharmaceutical and biological industries Freeze dryer machine
1.Either for tray loading bulk material, and vial production;
2.Drying capacity 60L;
3.GMP and FDA compliance.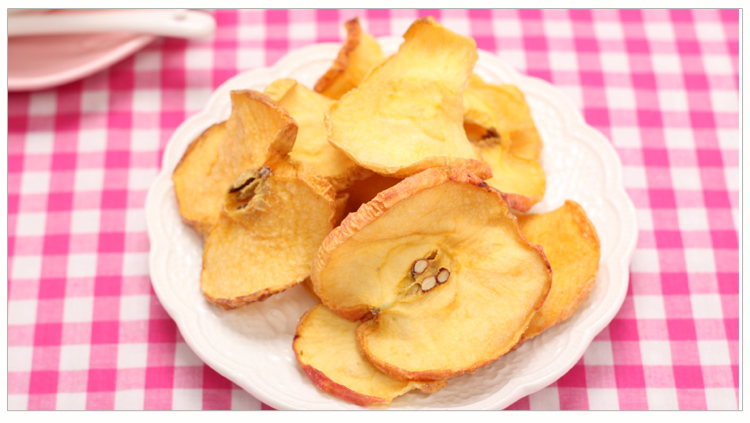 Features
1.Sub-door available
2.Integrity design, compact and less space required
3.CIP/SIP available
4.US FDA compliance
5.Best for pilot production
6.More alarm protection, more safe on running
7.Simple operation and maintenance
Most advanced technology on Freeze dryer.
>>>Energy saving function(motor switch over, Inverter control)
>>>Auto alarm and mail to user
>>>Eutectic online determine function
>>>Precaution for maintenance
>>>Critical system backed up, auto change..(compressor, vacuum pump, circulation pump etc.)
More customer satisfied service
>>>Preventive maintenance service on warranty period
>>>AMC service of all machine life
>>>Understand all brand freeze dryer service
>>>Retrofit service and spare parts
More understanding of GMP in fabricating
>>>Separate ss with carbon steel stock
>>>Separate tool for ss and carbon steel
>>>No scratch on ss board.
>>>No residual water on clean pipeline.
Others:
Pharmaceutical industry,Biomedicine reserch,Producing adiabatic ceramic in space industry;storing of specimens and relic in archaeological industry.

Technical Data
Freeze Drying machine

Unit

Production for Batch

LTDG-1

LTDG-50

LTDG-75

LTDG-100

Nominal Area

m2

1

50

75

100

Capacity

Area of the heat shelf

m2

1.08

59.9

89.9

110.1

Tray Area

Scan the QR code to read on your phone

We could not find any corresponding parameters, please add them to the properties table

[[[[[[[[[[[[[[[[[[[[[[[[[[[[[[[[[[[[[[[[[[[[[[[[[[[[[[[[[[[[[[[[[[[[[[[[[[[[[[[[[[[[[[[[[[[[[[[[[[[[[[[[[[[[[[[[[[[[[[[[[[[[[[[[[[[[[[[[[[[[[[[[[[产品参数, 参数]]]]]]]]]]]]]]]]]]]]]]]]]]]]]]]]]]]]]]]]]]]]]]]]]]]]]]]]]]]]]]]]]]]]]]]]]]]]]]]]]]]]]]]]]]]]]]]]]]]]]]]]]]]]]]]]]]]]]]]]]]]]]]]]]]]]]]]]]]]]]]]]]]

Product Description

This freeze dryer is mainly used in the biopharmaceutical industry.

This model has been successfully installed in many countries over the past 10 years, with CIP&SIP. SCADA system optional. perfect for pilot scale production for vial and clinical materials. Our freeze dryer complies with FDA & cGMP regulation.

Pharmaceutical Lyophilizer price/Pharmaceutical and biological industries Freeze dryer machine

1.Either for tray loading bulk material, and vial production;
2.Drying capacity 60L;
3.GMP and FDA compliance.

Features

1.Sub-door available
2.Integrity design, compact and less space required
3.CIP/SIP available
4.US FDA compliance
5.Best for pilot production
6.More alarm protection, more safe on running
7.Simple operation and maintenance

Most advanced technology on Freeze dryer.

>>>Energy saving function(motor switch over, Inverter control)

>>>Auto alarm and mail to user

>>>Eutectic online determine function

>>>Precaution for maintenance

>>>Critical system backed up, auto change..(compressor, vacuum pump, circulation pump etc.)

More customer satisfied service

>>>Preventive maintenance service on warranty period

>>>AMC service of all machine life

>>>Understand all brand freeze dryer service

>>>Retrofit service and spare parts

More understanding of GMP in fabricating

>>>Separate ss with carbon steel stock

>>>Separate tool for ss and carbon steel

>>>No scratch on ss board.

>>>No residual water on clean pipeline.

Others:

Pharmaceutical industry,Biomedicine reserch,Producing adiabatic ceramic in space industry;storing of specimens and relic in archaeological industry.


Technical Data

Freeze Drying machine

Unit

Production for Batch

LTDG-1

LTDG-50

LTDG-75

LTDG-100

Nominal Area

m2

1

50

75

100

Capacity

Area of the heat shelf

m2

1.08

59.9

89.9

110.1

Tray Area